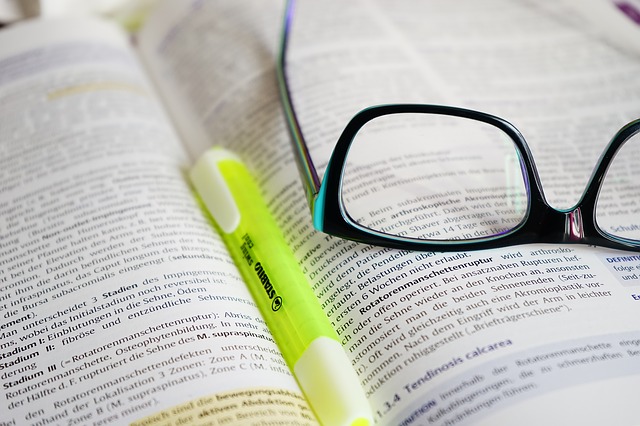 I am an avid consumer of statistics. They are small bites of information that can drive home deep messages. Most stats I come across may cause me take pause for a moment, then I move on. Unfortunately, I cannot recite most of the stats I read or hear, but one has stuck with me since the day I read it. The stat came from a 2013 Adobe survey of 1,000 marketers. The finding that stopped me in my tracks?
76% of marketers believed marketing had changed more in the past two years than the previous 50.
Change is rapid and affecting most of us in marketing (and pretty much any other field you name). What is the antidote to change? Learning.
When it comes to education, do you view it as an expense or investment? Renowned personal development expert Jim Rohn implores us to view education as an investment in our personal brand. While buyer's remorse will inevitably occur for some of the purchase decisions we make, the following quote by Rohn suggests education should be an exception.
Recognize the Excuses
You may be convinced that rapid change is happening, and you need to add to your skill set. That realization is the easy part; acting on that decision can be difficult and downright paralyzing. Given your life situation, enrolling in a formal education program may not be an option. This acknowledgement is enough to shut down some people. They rationalize not taking the plunge.
The kids need my attention.
I would take this online course, but I have two car payments.
Attending this seminar on Saturday would be awesome, but I usually play golf with my buddies that day.
It is tempting to see just how long of a list of excuses could be created here. I will stop because the point is made: Life can get in the way if you allow it. You can come up with any number of valid excuses, but the end result is the same—you talk yourself out of more education.
Know Your Options
The good news is you have options beyond formal education to build your skill set. In Me: How to Sell Who You Are, What You Do, and Why You Matter to the World, Colby Jubenville and I devote a chapter to managing and growing skill set. When it comes to tangible, or hard skills, you have three paths you can take once you identify skills to enhance:
Formal education. Colleges and universities not only offer traditional degree programs, but you will find more focused certificate programs, too. If you do not have time or money to pursue a degree, a certificate program could be a viable alternative.
Skill-specific courses. You may be seeking to add or sharpen a specific skill, say a computer programming language. Many online courses exist that fill the gap created by the expense or inconvenience of traditional degree programs. If you wonder about the availability of online learning options, do not worry. E-learning was estimated to be a $107 billion industry in 2015. Online education will only continue to grow as a channel for self-directed learners.
Articles, blogs, and videos. Perhaps the first place to begin exploring options for adding to your skill set is to seek out free resources and tools. Authorities in many fields share their expertise freely (literally) on blogs, social media, and videos. Free resources may not offer everything you need for skill enhancement, but they are an ideal starting point.
Invest in Yourself
You must make a decision whether to invest in adding to the makeup of your personal brand. Is education worth it to you? Sales expert and author Brian Tracy offers a formula to address this question. He says we should invest three percent of our income in ourselves. If you make $40,000 a year, set aside $1,200 for personal development—buying books, taking an online course, attending a conference. This formula is interesting because on one hand, budgeting $1,200 for education might seem unrealistic given other budget obligations. On the other hand, the question that rises is how could you not value your own development to the point you would set aside three percent of your income for personal growth?
We must be the most enthusiastic investor for our own brand. If we are not willing to take a chance on ourselves, why should we expect anyone else to invest in us?