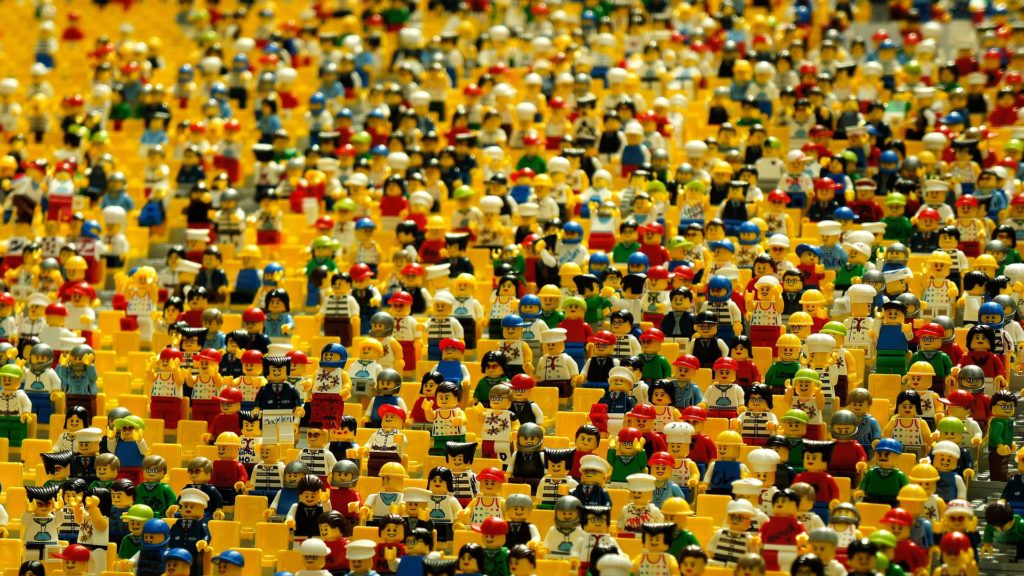 Many people seem to have a love-hate relationship with crowds. I have no hard evidence to support that claim other than you can find crowds in many different settings- sporting events, concerts, amusement parks, and stores, to name a few. However, being part of a crowd does not necessarily mean you like being in crowds. You just happen to share an interest with all of the other people there.
I am not a big fan of crowds, but one characteristic of crowds I like is the ability to blend in among the throng of people. In some ways, it is as if I am not there. It is possible to enjoy anonymity in a sea of faces. While the freedom to get lost in a crowd might be appealing when shopping, it would be disastrous to creating a distinctive personal brand.
Be Found, Not Lost
This week, I am focusing on a quote attributed to leadership expert Lolly Daskal. She cautions against allowing yourself to blend in with the crowd. Simply put, when it comes to your professional identity you cannot afford to get lost in the crowd. You can be more educated, more competent, or more engaging than others who do the same work as you, but those advantages are negated if you are unknown.
The antidote to the harmful effects of following the crowd is personal branding. In the book Me: How to Sell Who You Are, What You Do, & Why You Matter to the World, Colby Jubenville and I define personal branding as "a process for identifying, developing, and communicating your unique value." Personal branding does not allow you to reside in the comfort zone of a crowd. It leads you to focus on how you genuinely stand out by adding value to others.
Get on the Personal Branding Train
As a new year begins,  now is an ideal time to commit to managing your brand. A brand is a "name, symbol, or other marks that distinguishes one seller from another." The phrase "distinguishes one seller from another" is a call to manage your personal brand. It comes back to Lolly Daskal's suggestion that we must stand out.
In my upcoming book Brand New Year: 52 Ways to Create a Distinctive Personal Brand,  I share three reasons for taking control of your brand:
A brand must have a defined meaning. Think about a brand you admire or that you connect with on an emotional level. It is likely that the brand resonates with you because of its values or priorities. Similarly, you will attract people to you when they can relate to the core of your brand that defines you.
Differentiation is essential. Most businesses avoid at all costs finding themselves in a situation known as Commodity Hell. It refers to an inability to distinguish a business's offerings from other sellers (the definition of what a brand is meant to do). Differentiation must be real and relevant. You could dye your hair purple or wear polka dot clothing every day and be different. Still, the difference would not be meaningful or add value to other people.
You have competition. Differentiation would not be so important if the need to stand out was not so great. Competition exists to get a foot in the door to start your career, to move up in an organization, and to branch out into new opportunities.
To Be or Not To Be Known
Some people are reluctant to embrace personal branding because they see it as "tooting their own horn." Yes, personal branding requires self-promotion (i.e., communicating your unique value). Why you? I'm not going to do it for you, nor will your boss, teachers, friends, or mother (OK, well your mother might but that does not count). Make branding about your value contribution to others to convey how you benefit others through your skills and abilities.
The good news is most people do not manage themselves like a brand, making your personal branding quest easier. The decision to manage your brand does not guarantee success, but it puts you ahead of many would-be competitors. The choice is yours to fit in with the crowd (and likely get lost) or stand out.