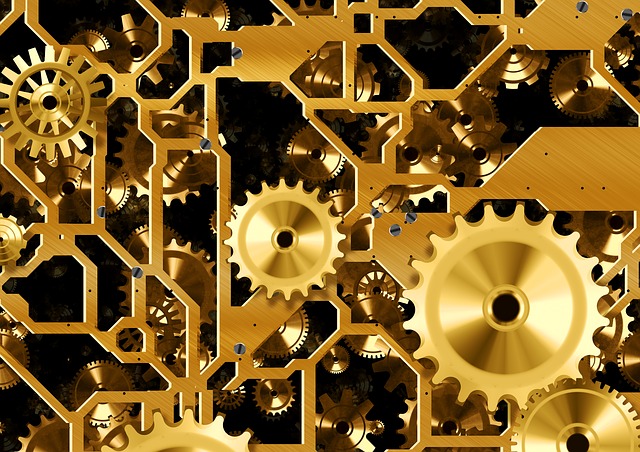 The pursuit of excellence sounds like a lofty ideal that one may or may not be able to achieve. Why does it sound so far out? It sounds that way because we do not know what excellence looks like. How can we recognize something if we are unfamiliar with it? If we have never done it (achieved excellence) before, will we be able to do whatever it takes to get there?
What if excellence was not some nebulous behavior in which you engage but rather action based on habits? That is exactly how to reach excellence according to author and philosopher Will Durant. He states that excellence is an outcome of what we repeatedly do. Durant's statement also suggests excellence is a choice. Excellence is a habit, but so is laziness. The good news is you get to decide which outcomes you wish to chase.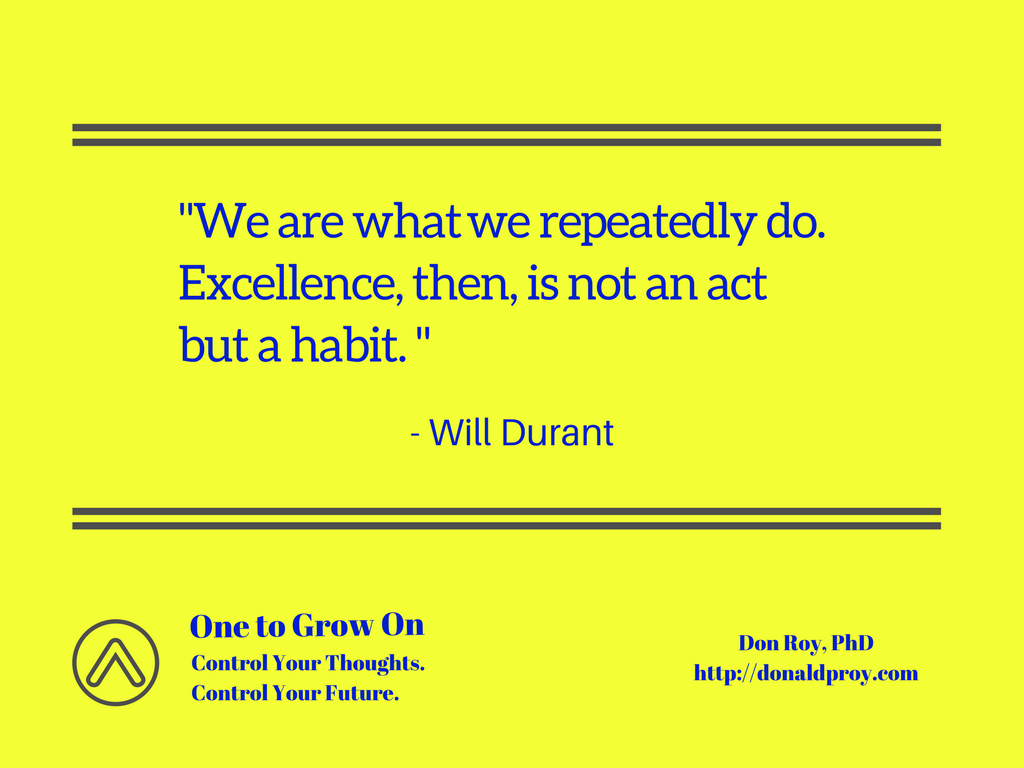 The Habit Outcome
I reflected on Will Durant's thoughts on excellence and concluded it was not a platitude. Many results in my life—good and bad—have been fueled by habit. Earning a Ph.D. degree, gaining weight, losing weight, running a half-marathon, writing three books, improving relationships, and damaging relationships all resulted from habits. We are indeed creatures of habit. People like me who love routine and consistency can easily find themselves in a groove (or rut) as a result of habits.
If habits define us, it is imperative that we define our habits. You can choose which habits to practice. Some choices are proactively made because of anticipated benefits. If you wake up one hour early each morning to write 500 words of a novel, you see a payoff from consistently engaging in that behavior. You are more likely to have a finished novel one day if you embrace a regular practice of writing. We become what we repeatedly do; choose to spend time on activities that will take you closer to who you want to be.
The Destructive Habits
To this point, I have focused on positive habits that will lead to desired results. Habits cut both ways, however. Bad habits can move you further away from the outcomes you want to achieve. It is not that you plan self-sabotage, but repeated "bad" acts can have a cumulative effect of hindering personal growth.
So, what destructive habits are impeding your progress? Some of the usual culprits include:
TV. American adults watch more than five hours of TV daily on average. Although some of that time includes multitasking (often on other media consumption like Facebook), the takeaway is we spend a lot of time in front a screen. Is that use of time moving you closer to or further from your goals? No need to respond—we know the answer.
Social media. Facebook, Instagram, Twitter, and other social networks have become media staples for many Americans. Pew Research Center estimates that 69% of American adults are social media users, and many are frequent users. An estimated 76% of Facebook users are on the site daily. Daily usage numbers are also sizable for Instagram (51%) and Twitter (42%). Could you be using social media to work toward goals? Sure. Is that how you are using it, or could you envision time spent on social media being used more effectively?
Wellness. Using the best time management techniques could be derailed if you are a physical mess. Some combination of too many calories, too little exercise, and too little sleep hinders our physical effectiveness. We have less energy and endurance to partake in constructive activities, missing out on growth opportunities.
Wash, Rinse, and Repeat
This week, reflect on the habits in your life. Which ones are working in your favor, moving you toward the person you wish to become? Are there habits that you would be better off not having your life? Recognize them, understand how they are hurting you, and set out to replace them with other habits (i.e., behavior patterns) that will move you closer to excellence.
Note: This quote is often attributed to Aristotle, but it was made by Will Durant in a critique of Aristotle's work.