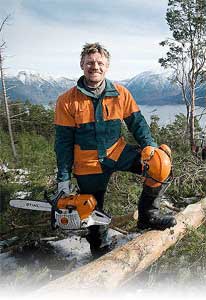 A long-standing practice in media advertising is the use of customer testimonials as a creative tactic to influence the target audience. Testimonials are perceived as highly credible because unlike ads featuring celebrity endorsers the spokesperson is usually unpaid. Also, customer testimonials tend to resonate with consumers because the people featured in the ads come across as being similar to us- they are everyday people with many of the same hopes and challenges as us.
If there is a downside to using customer testimonials in advertising, it is that the audience can be skeptical of the authenticity of the message. The advertiser is paying to place the message, so of course feedback from satisfied customers will be featured- why would an advertiser pay to run stories of unhappy customers, after all? The advertiser controls the message, and as long as that is the case the audience will process information from testimonials with this fact in the back of their minds.
Social Testimonials
A new world of testimonials opened up with the advent of social networking sites. Customers now can provide unsolicited evaluations of their experiences with a company or product, good or bad. And because the consumer controls the message channel the audience has access to unfiltered thoughts from customers. Thus, the credibility factor of testimonials delivered via social media can be even higher than those appearing in paid media advertising.
One company that is harnessing the power of social testimonials is Stihl, maker of outdoor equipment such as chain saws, trimmers, and blowers. Stihl is conducting a campaign called "Real People, Stihl People." Product users are invited to share their experiences by submitting photos on a Facebook page. The campaign is integrated across Stihl's Facebook and Twitter pages, using the hashtag #RealSTIHL, as well as through newspaper and online advertising
The Content Component
Incorporating social testimonials into brand messaging can be an effective content marketing strategy. Information about product performance told through the stories of customers connects with meeting consumers' needs at Interest and Consideration stages of the sales funnel. Social testimonials offer a refreshing departure from typical product-driven marketing communications. Three of the most salient differences between product marketing and content marketing are shown below:
A Comparison of Traditional Product Marketing versus Content Marketing
| | | |
| --- | --- | --- |
| Characteristic | Product Marketing | Content Marketing |
| Focal Point | Your products | Your customers |
| Storyline | Product capabilities | Customer experiences |
| Impact | Communicate how product adds value for customers through features/benefits | Communicate how customers are changed by their relationship with you |
Buyers are not interested in your advertising message as much as they need information to help make decisions. Experiences shared by Stihl users can sell product value more forcefully than the most cleverly designed advertisement.
Tap Customers' Experiences
A valuable marketing resource exists in the form of customers who are already sharing their experiences on social media. Perhaps only a small percentage of happy customers are taking the step to share their feelings on social media, but high message credibility makes social testimonials a tool in the social media/content marketing toolkits that should be utilized. Customers are talking; give them a forum in which they can share their stories about how they benefit from your products.
Source: Aaron Barr, Stihl Solicits Customer Stories, March 7, 2014, accessed March 11, 2014 at http://www.mediapost.com/publications/article/221002/stihl-solicits-customer-stories.html.