A harsh reality about brands is that there is no brand in existence that is for everyone. Some people think your prices are too high. Others think your quality is unacceptable. Yet others believe your brand is aligned with interests incongruent with their own. You get the picture- even the most popular brands do not appeal to all buyers. Segmenting markets is the typical response to this dilemma, targeting different groups of buyers with distinct offerings. Instead of seeing segmentation as a strategy of last resort, recognize it as a default strategy- you are going to have to segment in order to pinpoint the customers you are best equipped to serve.
Two recent brand extension announcement by prominent retailers reflect a desire to broaden appeal to a wider customer base, specifically "trading down" to serve more price conscious buyers. The companies differed in the strategy employed to compete at lower price points, and the decisions may not only affect the success of their value-based ventures but impact long-term brand health, too.
Whole Foods Market's Downward Move
Whole Foods Market has established itself as a force as an upscale supermarket, even earning the nickname "whole paycheck" for garnering price premiums paid by shoppers wanting better-for-you food products. However, Whole Foods Market's brand positioning has a downside: It essentially paints the brand into a corner from which it cannot escape. You could say Whole Foods did too good of a job with brand positioning. It is so entrenched as a premium brand that there is no way to attract buyers more concerned with price.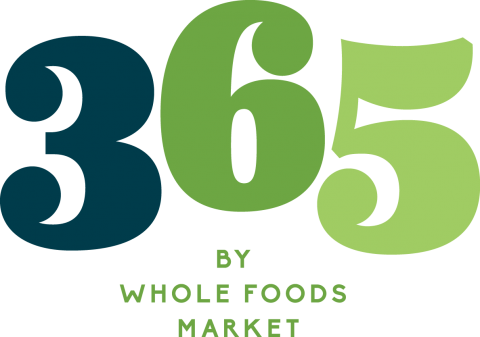 The solution to Whole Foods Market's positioning quandary was introduction of a new brand concept, 365 by Whole Foods Market. The stores will be smaller and although selling products at lower prices than Whole Foods Market stores they will be driven by the same values and commitment to brand execution that has set the parent brand apart. More importantly, branding of the new concept strikes a balance between attracting customers that may believe the Whole Foods Market brand is beyond their reach and leveraging equity of the Whole Foods Market brand by using it in an endorser role. The 365 brand name takes center stage as the platform to move down in the grocery category.
J.Crew Moves Downward, Too
Last week, clothing retailer J. Crew announced the launch of a new retail concept aimed at luring price conscious shoppers. The J. Crew Mercantile brand will widen the company's reach by offering lower priced products in addition to an existing its J. Crew Factory stores. Retail analysts see the move as a form of diversification. J. Crew seems to be taking a page from Gap's playbook as that company's lower priced Old Navy brand has thrived even as Gap stores have been challenged to attract shoppers.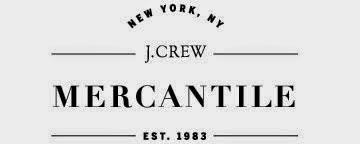 The move downward to compete in the lower priced segment of the clothing retail category is understandable, but the branding approach taken by J. Crew is risky. Will shoppers make distinctions between the name J. Crew Mercantile and existing brands J. Crew and J. Crew Factory? The name of the new concept may have the unintended effect of confusing consumers and creating unfavorable associations with the J. Crew brand. More distance is needed between the J. Crew brand and the Mercantile store concept.
Share or Split?
The underlying branding question faced by Whole Foods Market and J. Crew is whether their downstream brand extensions (as well as their core brands) would be better served by sharing associations with each other or splitting to create their own identities. Both companies have solid brand associations among upscale shoppers. Extensions that drag the core brand downstream run the risk of harming existing equity and confusing buyers about the value proposition of the core brand as well as the extension. The endorser brand approach taken by Whole Foods Market for its 365 concept is an acceptable middle ground. Associating the Whole Foods Market brand via an endorser role gives instant credibility to the upstart 365 brand, and it protects the core brand from dilution in ways that J. Crew is not protected with the J. Crew Mercantile branding strategy.