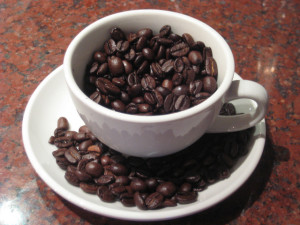 Students in introductory marketing courses learn a fundamental in the very first chapter of any textbook known as the marketing concept. It holds that the practice of marketing should be approached as the dual pursuit of meeting customers' needs and wants while meeting the needs of the organization (i.e., be profitable and advance the business). It is possible to be customer-serving yet fail to be self-serving. The outcome of that scenario is rarely positive. You can sell products at customer-pleasing prices that fail to cover costs. And, you can make strategic decisions that benefit the organization but compromise customer relationships.
It is the latter scenario that surfaced in business press last week as Keurig Green Mountain admitted to making a mistake when it released its Keurig 2.0 brewer last summer. The second generation product was radically different from the Keurig users had come to know and love. It incorporated digital rights management (DRM) technology that worked only for Keurig Green Mountain coffee K-Cups and those cups of approved licensees. Non-licensed K-Cups would not be usable on the new brewer, and the company eliminated the My K-Cup feature that allowed users to brew coffee with any coffee grounds poured into a specially designed cup. Keurig Green Mountain got what it wanted- control over the source of coffee used in its brewers. Customers got shafted, at least those who wanted the freedom to brew their favorite coffee even if it was not a KGM product or from a licensee.
Just Ask
To its credit Keurig Green Mountain CEO Brian Kelley admitted the company erred in eliminating My K-Cup from Keurig 2.0. "We heard that loud and clear from the consumer," Kelley told Wall Street analysts. "We want customers to be able to brew every brand, any brand of coffee in their machine, and bringing the My K-Cup back allows that." I'm not so sure Keurig heard its customers as much as it saw the 23 percent swoon in sales of brewers and accessories since the debut of Keurig 2.0. Although it is possible that the company did customer research to gauge sentiment about the changes in the second generation brewer, declining sales and an admission of error nine months after launch suggests KGM did not do its homework. The perception is that the company only saw the self-serving benefits of utilizing DRM technology in Keurig 2.0 but failed to consider the potential customer backlash. Perhaps KGM management thought that customers might grudgingly go along with the changes, but in the end they would just that- go along with the changes.
Trust: Hard to Earn, Easy to Burn
It took several years for Keurig Green Mountain to build trust through its dealings with customers. I can share with you my personal experience with Keurig brewers. My first Keurig was a Christmas gift in 2010, and over the next two years I purchased more than $500 of product directly from the company. On top of that, I was purchasing KGM coffees and products from its licensees in stores, too. For better or worse, the Keurig brewer and its ease of use led to an increase in coffee consumption, much of it providing revenue for KGM. In the past two years, I have used the My K-Cup accessory heavily, buying my choice of ground coffee rather than KGM approved products. When my first machine bit the dust last summer I was dismayed that the new Keurig 2.0 did not offer the My K-Cup option. My response was to resolve to not order product from Keurig any longer, and I opted to find a first generation Keurig so I could continue to brew the coffee of my choice. My take was that Keurig became greedy, crossing the line that is the marketing concept and became consumed with being self-serving.
Give Keurig Green Mountain credit for admitting its mistake and deciding to bring back the My K-Cup accessory. Unfortunately, it should have never had to bring it back because it should have never been eliminated in the first place. Apparently, KGM executives missed the class meeting in their introductory marketing course in which the marketing concept was explained. KGM lost its dual focus of customer-serving and self-serving. Now, it must rebuild customer trust… and product sales.
Image Credit: Flickr/Amanda28192