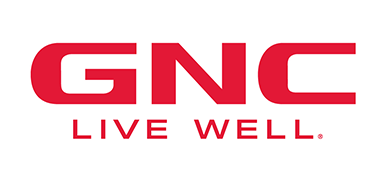 When you hear the term "rebranding," chances are you associate it with a change in name, logo, colors, or tagline associated with a brand. If you make those associations, you are correct more times than not. Most rebranding initiatives are more about style than substance; they are minor tweaks to update or freshen the brand.
In other cases, rebranding is more radical. One situation in which a major brand overhaul is needed occurs when a brand needs a fresh start to distance itself from undesirable associations. The brand identity (i.e., name and tangible assets like a logo) may have value in the marketplace, but brand equity has been hurt by other associations attached to the brand. This description fits the place where vitamin and supplements retailer GNC found itself.  The chain of over 4,400 corporate stores experienced revenue and same store sales declines of more than 8% in Q3 2016 compared to the previous year. Interim CEO Robert Moran said GNC was operating on an "old, broken model." GNC was a prime candidate for rebranding, but what to do?
If It's Broke, Fix It
The opposite of the saying "if it ain't broke, don't fix it" applied to GNC. Its business model was broken, and business as usual would likely deliver the same results… which were not good! Among the marketing problems contributing to the broken business model were:
Different pricing for in-store and online channels
Noncompetitive prices for many products
A complicated loyalty program
A stale in-store shopping experience.
Any of the four issues identified potentially sour the customer experience. Put them all into play at the same time, and it can have the effect of driving customers away. The sales numbers offer evidence of lost customers. More than sales trends were at stake; declining brand relevance could have serious negative effects on GNC in the long run.
One GNC
The fix for GNC's woes is a rebranding campaign called One GNC. It began with testing changes to the marketing this fall in 500 stores. The commitment to One GNC culminated with the closing all corporate stores on December 28 to replace signage and point-of-sale systems as well as make changes to merchandise presentation. Stores reopened the next day to formally kick off a fresh start for the brand.
So, what all did GNC undertake in the One GNC rebranding campaign? Marketing changes included:
Aligning prices across brick-and-mortar and online channels
Lowering prices on hundreds of product items
Introducing a simpler, free loyalty program called MyGNC Rewards
Freshening appearance of stores with new signage
Equipping sales associates with tablets so they can have greater information access on sales floor.
Never Lose Sight of Brand Ownership
The One GNC rebranding campaign is commendable. It is an effort to address the needs and desires of the constituency that matters most: customers. Why do they matter most? They are top priority because they own the brand. No, that is not a typo, nor am I referring to public ownership of a company. Brands reside in the minds and hearts of customers and others to whom a brand matters.
Sure, GNC owns intellectual property and "stuff" like equipment and fixtures, but ultimately brands are perceptions held by those who interact with a brand. If customers believe prices are too high, then they are too high. If a widely held belief is that sales associates are not very knowledgeable, then they are not very knowledgeable. You get the point—brands are what people believe they are until beliefs change.
GNC is reshaping beliefs about its brand and the customer experience. It is the best hope for meaningful change to come out of the GNC One rebranding campaign.