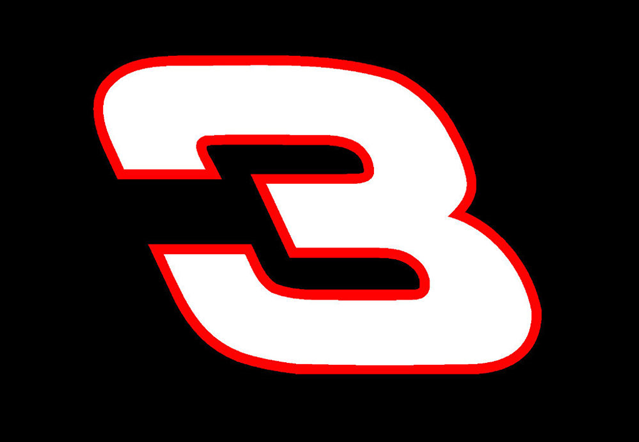 Dale Earnhardt Jr. was restless in the early hours of Tuesday morning. He admitted as much in a tweet.
Been up since 4. ?
Woke up like ?

— Dale Earnhardt Jr. (@DaleJr) April 25, 2017
A few hours later the world would find out the reason for Dale Jr.'s feelings. He announced his retirement from the Monster Energy NASCAR Cup Series at the end of the 2017 season. He is stepping away after 18 seasons racing in the Cup Series. Earnhardt missed much of the 2016 season after sustaining a concussion. Now, he will step away permanently at season's end.
The planned retirement of Dale Earnhardt Jr. marks a continued changing of the guard in NASCAR. Jeff Gordon retired two years ago, followed by Tony Stewart last season. Earnhardt's departure will leave a void for NASCAR, too. Dale Jr.'s retirement will be felt because he has one of the most distinctive personal brands in NASCAR. His brand stands out because of three traits: authenticity, accessibility, and likeability.
Authenticity
A distinctive personal brand must stand on one's inner moral voice to guide actions. Making decisions in an effort to gain approval of others is not a sustainable approach. Your brand is not based on you at that point but rather your response to what others want from you. An authentic personal brand will not be universally admired, but that is OK. The aim of branding is not to please everyone. Instead, your task is to clarify brand meaning and act upon it—work, play, or anything else you do.
The outward appearance of brand authenticity can be described simply as "what you see is what you get." This trait is salient for Dale Earnhardt Jr. He has not erected an elaborate facade that is his brand image. He is not the product of a PR machine. Like his father, legendary NASCAR driver Dale Earnhardt Sr., Dale Jr. seemed to become more polished over time as his role as product endorser and marketer expanded. But, he never lost the "feel of real" racing fans observed in him even before his professional racing career began.
Accessibility
Dale Earnhardt Jr. has been a fan favorite throughout his racing career. You want proof? He has been named NASCAR Most Popular Driver by fans 14 years in a row. His retirement means someone else will get to win the award, but that driver will probably have to wait until 2018! Dale Jr. is at ease engaging fans face-to-face and on social media. He comes across as very transparent compared to most people living in the public eye. Dale Jr.'s accessibility to the public is a contributing factor to his brand authenticity. There are no discrepancies between public persona and private life.
Likeability
The endearing personality of Dale Earnhardt Jr. has enhanced the marketability of his personal brand. Although he has enjoyed his share of success on the race track (26 Cup Series wins, including two Daytona 500 victories), it is Dale Jr.'s brand image that attracts sponsors. A primary car sponsorship in the NASCAR Monster Energy Cup Series can run upward of $20 million a season. Racing teams are finding it harder to secure corporate sponsors. Dale Earnhardt Jr. is an exception. Some 20 brands are partners with Dale Jr. today. In 2016, Forbes reported Dale Jr.'s earnings at $23.5 million, with the lion's share of his earnings coming through product endorsements. Sponsors seek to link their brands with the favorable associations racing fans hold for Dale Earnhardt Jr.
A Victory Lap
The remainder of the 2017 Monster Energy NASCAR Cup Series season will undoubtedly include many tributes to Dale Earnhardt Jr. He will be showered with recognition and gifts as he visits different tracks for the final time as a Cup Series driver. At a press conference discussing his retirement decision, Dale Jr. said "I just wanted the opportunity to go out on my own terms." That sentiment is fitting for someone that has "been his own man" even though he was the son of one of the most famous NASCAR drivers of all time.
Enjoy this video tribute to the Dale Sr.-Dale Jr. relationship by the Zac Brown Band. Dale Jr. tweeted after watching it for the first time that "it made my eyeballs sweat." Not a surprising reaction from someone who is as authentic as they come and lives his brand.