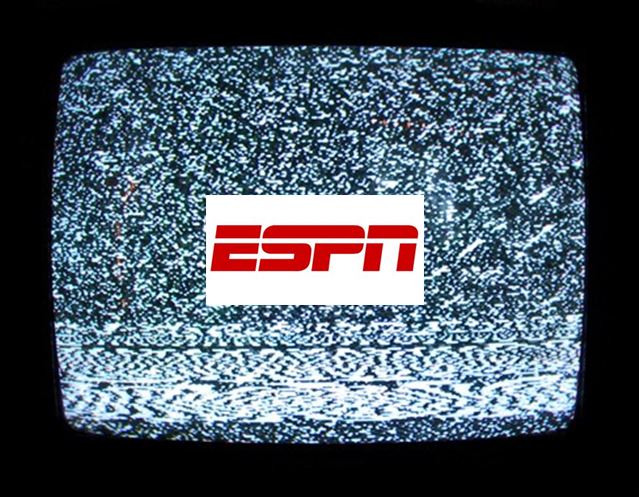 As a lifelong sports fan, the debut of ESPN as a 24-hour cable TV network in 1980 felt like a tiny slice of heaven on earth. I consumed sports any way I could up to that point—newspaper, radio, TV, peer-to-peer—but if more sports content was available I was game. Cable TV fueled my obsession with sports and entertained me whenever I chose to take a break from consuming sports.
Fast-forward 37 years, and I am still a highly involved sports fan. ESPN is still at the forefront of sports programming. Its media empire has grown to multiple cable TV networks, radio network, websites, magazine, podcasts, and more. ESPN delivered on its tagline of "The Worldwide Leader in Sports," becoming synonymous with sports media. The value of ESPN as an audience magnet was not lost on ABC, which acquired ESPN 1984, and later Disney, which acquired ABC in 1995.
Today, Disney's media networks account for the majority of the company's revenue and profit, with ESPN leading the way. Yet, Disney and ESPN in particular are the subject of a doomsday narrative portraying a brand in decline. Last week, Disney announced its media networks revenue grew by three percent in the second quarter, but profit decreased by three percent. A widely publicized layoff of ESPN on-air talent disappointed many loyal members of the ESPN audience. How could ESPN go from worldwide leader to a brand in trouble?
A Perfect Storm
The root cause of ESPN's woes is due to a collision of three forces. Any of these forces on their own could wreak havoc on a business. Taken together, ESPN must figure out how to position the brand for growth to overcome these significant forces. So, what exactly has put ESPN in the box it now finds itself?
Increasing costs. One way ESPN has kept its brand promise of The Worldwide Leader in Sports is to obtain broadcast rights to major sports properties. The best sports network should have the best programming, right? ESPN has locked down rights with popular properties including the NFL, NBA, MLB, College Football Championship, and the SEC. These brands are not only popular, but they attract TV audiences in numbers that most programs simply cannot deliver today. Between the value in audience ratings and reach as well as blocking other networks from buying the rights, ESPN paid a premium for broadcast rights to these properties.
Decreasing revenue. The cost of escalating media rights could be chalked up to being a cost of doing business. Unfortunately, at the same time media rights became more expensive, fewer people are subscribed to ESPN. The cord-cutting phenomenon is real. An estimated 700,000 customers will drop pay TV subscriptions in 2017. An estimated five million pay TV subscribers will cut the cord between 2015 and 2020. Moreover, a generation of consumers are growing up without even having to make a decision whether to cut the cord and drop cable TV service—many of them do not have pay TV to drop. Cable subscriber revenue is a key revenue source for ESPN. Fewer subscribers means fewer dollars coming in. ESPN must figure out other channels that will make the cash register ring.
Changing consumption patterns. In contrast to the cost and revenue problems facing ESPN, the third factor is beyond its control. Consumers are accessing content differently, and the traditional pay TV model is vulnerable. Global daily consumption of TV will be 22 billion hours in 2018, down from 23 billion in 2010. In contrast, consumers will spend 17 billion hours a day on the internet, up from five billion in 2010.
The death of TV is overstated and very premature, but it is clear that as we become a mobile-first world we are altering are media consumption behaviors. Not only are we using new channels to consume media, but we are engaging in a shift in how we consume, too. One can follow a football game on Twitter while doing other activities instead of parking in front of a television for three hours. Just as live event marketers face challenges in getting fans off the couch and in their venues, sports media brands face similar challenges in gaining the attention of their multi-tasking audience.
It's Blocking and Tackling
The woes faced by ESPN can be attributed to unfavorable shifts in internal and external forces that affect its business. What is not mentioned in my analysis: Questions about whether ESPN's stance on political and social issues has driven away customers. It is a complicated issue and difficult to pinpoint subscriber losses on differences of opinion between ESPN and customers. That said, it is likely that some customers were turned off by ESPN's advocacy to the point they ditched the brand. Any customer losses due to ESPN's political leanings are eclipsed by fundamental shifts in media consumption. ESPN's business model is based on a content distribution model that is becoming less dominant with each passing year.
We can look to history for guidance. Blockbuster and other video rental stores ruled in serving consumers' home entertainment needs. The desire for entertainment did not go away; the method by which we acquired entertainment changed. We wanted entertainment to come to our devices, not waiting for us on a shelf at a video rental store. Netflix adapted, and Blockbuster did not. The rest is history, as they say. Will ESPN be the next Netflix or another Blockbuster?