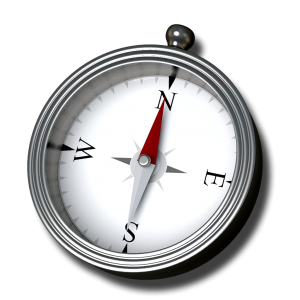 Perhaps one of the most challenging aspects of developing a content marketing strategy is answering a straightforward question: What should be the content in our content marketing? Many brands seem to struggle with coming up with a correct answer to this question. Why? They adopt an old school, mass media mindset in which the means to the end goal (customer acquisition or retention) is pursued with brand centric messaging. The goal is essential for business survival and success, but the means to get to the goal can be easily dismissed by the very people targeted to persuade.
Content Marketing as Source of Utility
One of favorite activities during the break between fall and spring semesters is to catch up on reading. My reading list during the last few weeks of a semester becomes students' case reports, strategic plan projects, and course participation reflection. The number one book on my list to read during the recent break was Youtility by Jay Baer. This book is a must read for any marketer using content marketing or a less experienced marketer trying to figure out what content marketing is and its usefulness in building customer-brand relationships.
For me, the most salient point made by Baer is that for a brand to succeed it can pursue being amazing or being useful. If we look around the marketing landscape today, there are a few amazing brands (Amazon, Apple, Harley Davidson, Nike, and Starbucks immediately come to mind), but most brands fail to wow us consistently. That leaves being useful as the approach most brands have the best chance of leveraging to successfully differentiate from competition.
Utility = Show How
The difference between being useful and being amazing can be viewed as a distinction between "showing how" and "showing off." Showing how is outwardly focused, communicating to customers and others how a brand can solve problems, offer benefits, or otherwise be a resource. Showing off is just that- a brand-centered position of the business and its virtues. If we are smart, we will jump on the bandwagon and be a customer! This contrast makes it clear that showing how offers much more utility (benefit) for the individuals or groups targeted.
A show how focus is a three-pronged mindset for adding utility:
Show how much you are interested in others- Content marketing (and social media, for that matter) should be about others- customers, community, or employees… not so much about your company or product. Listen, share, and celebrate what is going on around you to establish brand credibility.
Show how well you understand customers' needs– Content should focus on customer needs and problems and how to provide solutions or remedies. The latter could include your product… or it could not be about your product. Think about content (e.g., a YouTube video) that is useful to you. A need that I have occasionally is tips on how to pack business clothing in a suitcase without having massive wrinkles when I arrive at my destination. That is a customer need- a show-how mindset delivers answers to that need. But, it does not necessarily entail selling something. Well actually it does- you are selling your value as a problem solver.
Show how your organization can be a resource to others– Many companies have amazing untold stories that exist in the background. Employees with outstanding talents or gifts, inspiring stories of courage or determination, or selfless service to others in their community. These stories could provide utility by energizing or motivating people who are exposed to these messages.
It's Your Choice
The approach to take for pursuing business success is simple: Strive to be amazing or be useful. Some of you will build amazing brands and businesses. We need you and admire your accomplishments. The rest of us (I am including myself) will strive to make our mark by being useful to others. We need amazing and useful brands; figure out which stance you can take and execute.