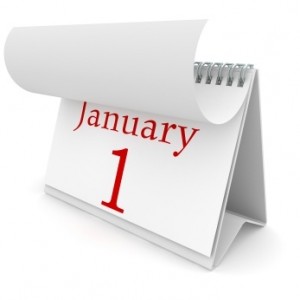 The new year is a time when many people and organizations establish goals. What accomplishments or improvements do you want to realize in the next twelve months? Some goals are very specific, often accompanied by a quantitatively measurable target and time period (e.g., lose 10 pounds by May 1). Other goals are less refined but provide needed direction. It is the latter type of goal that comes into play when considering how to frame your marketing efforts. I read a very timely article by Daniel Newman, author of The Millennial CEO, titled "2014: The Year of the Brand Influencer." Newman's article offers two useful takeaways as we venture in 2014:
1. Influence the Influencers
2. Tell, don't sell
Market for Influence
Newman laments that traditional mass media communication is largely ineffective for creating desired results (i.e., sales and increased brand equity), yet many firms continue to throw their money at these channels. The attraction of mass media historically has been extensive reach. However, Newman points out that a majority of consumers believe that a smaller, more engaged community is better for creating influence than a larger, less engaged one. In other words, think quality of interactions rather than quantity of exposure when it comes to marketing. An example of a tool that can be used to foster quality interaction is a blog. It is designed for two-way communication, and it is largely free of the restrictions of time and space imposed on paid media placement. Yet, too often we complain that "I don't have time to blog." When we say that we are in effect saying "I don't have time to reach out to customers and leads." That mindset does not bode well for the long-term health of a business. View interactive channels like blogging and social media as an opportunity to allow others to spread influence on your behalf, not another task on your To Do list.
It's not about You…
Or at least it is not about your product or company. If your marketing is still focused on features and benefits of your products or how great your company is, resolve that 2014 will be a time to shift focus outward. Use your content marketing and social media tactics to tell customers' stories. Who are they? What are their problems? Celebrate their victories. Tell their stories. Oh, and if your products play a part in all of these pieces, that will come out. But, we are deflecting attention from us to those we serve. Similarly, tell the stories of your employees, the people who make your organization what it is. Employees that blog, tweet, or otherwise communicate on your behalf put a face on your organization with which customers can identify.
Commit to Influence
Resolve that 2014 be the year your brand becomes more influential. The secret is simple: Be useful. Being influential will come as people recognize the utility and value you offer. In turn, they will advocate on your behalf. But, you will need to commit to investing time and resources to building trust via your communications (esp. using content and social media channels).
May 2014 be your most prosperous year yet.