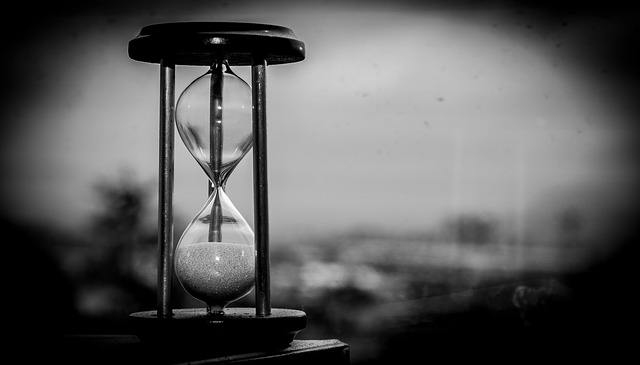 Time is the great equalizer. For all of the variation existing in resources such as education, experience, and income, the one resource that you cannot multiply is available time. We all have 24 hours in a day with which to accomplish how much (or how little) we want to do. Moreover, time has the upper hand in our lives as we do not know when time will be called and life on earth is over. Time is clearly a precious yet finite resource. Time scarcity makes choices about how we focus our attention and thoughts all the more important.
The One to Grow On quote this week is simple, but it is a message that I often need to be reminded to follow. It is a call to make a priority of people and situations that are truly important and recognize the rest for what they are—less important.
I came across this quote at a time when some of my co-workers were hurting. They did not tell me they were hurting, but they did not have to say a word. Setbacks occurred in projects in which they were heavily invested. They had a right to be disappointed, frustrated, and even angry. It saddened me to see them dejected. It also saddened me to see them stewing in so much negative energy for situations that do not matter much in the big picture.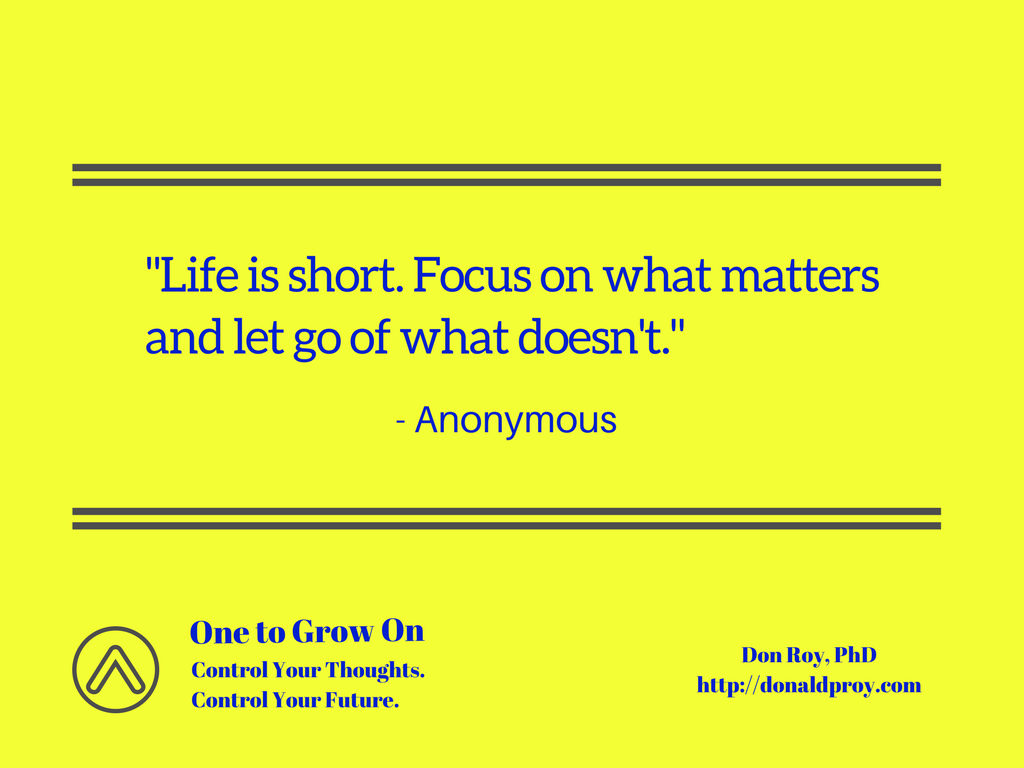 Recognize the Distractions
It is not too difficult to become ensnared with issues and situations that do not matter much in the long run. We do not set out to do let small matters rob us of growth opportunities, yet that is exactly what can happen. We fixate on small things that do not go as we want, dragging us down to the point it impairs our ability to work on big things. You can cite many explanations for succumbing to these distractions:
You want to do right. If you have strong beliefs about how an issue or project should be handled, you may feel led to get involved to do something about it. But, if the outcome does not go your way the personal investment you made can feel like a loss.
You want to win. Sometimes, our competitive spirit overcomes us, and we take on a non-priority project or issue because we seek the satisfaction of being on the "right" side of the outcome.
You forget there is more than one way. Becoming sidetracked with matters that are not related to your true priorities can occur because we think we have the best solution. You may have the best solution, but is it an issue worth your investment, or will someone else's solution suffice?
You welcome the distraction. If you regularly become distracted by low priority issues and projects, are you seeking them out as diversions? Shifting your focus to tackle a project that is low priority might feel good to you. Perhaps you justify the diversion by convincing yourself it must be handled… by you. The unintended effect can be you spread yourself too thin, causing more important projects to suffer.
Goals = Focus
How can we avoid falling into a dark hole of anger and discontent when something does not go our way? Set goals. Priorities are established when goals are in place. They give focus to how to spend your time, attention, and even your money. Pursuing those outcomes that will contribute to your growth leaves little room for distractions in the form of unimportant issues to creep in to your life.
In the book Me: How to Sell Who You Are, What You Do, and Why You Matter to the World, Colby Jubenville and I devote a chapter to setting goals. The practice of personal branding is pointless without having clearly defined outcomes. In Me, we urge setting goals for different life parts. We are not one-dimensional beings, and your goals should reflect your varied interests. The life parts for which goals can be set include:
Career
Relationships
Wellness
Spiritual
Financial
"Bucket list"
When you set goals for multiple life parts, you set priorities for what is important to you and in turn, demands your focus. You will be too busy to be dragged down by the minutiae of low priority or non-priority matters.
Short Indeed
We are wired for accomplishment. The thrill of achievement is one of the greatest feelings we experience. Realizing achievement and success in the right areas can be easier said than done. Resolve to focus on what matters most and let go of what doesn't. Life is short, and time is limited. Decide what your priorities will be and enjoy the journey of pursuing goals.