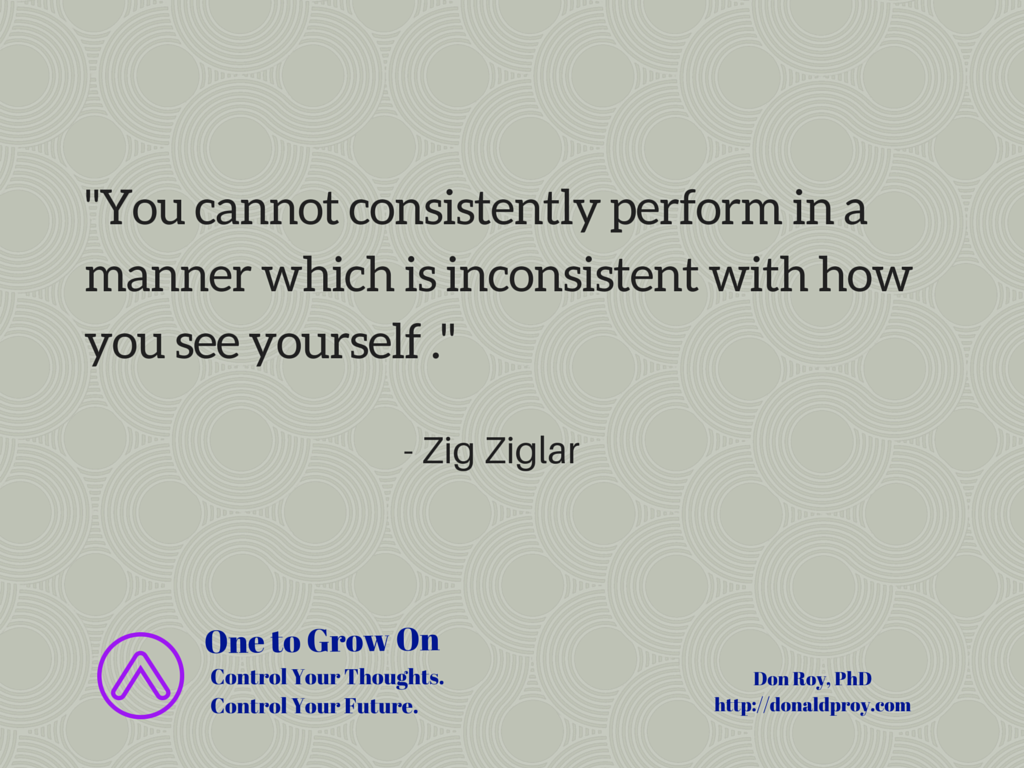 One of the most daunting aspects of developing your personal brand is figuring out how to progress on the journey from where you are now to how you want to be perceived. This challenge can be further complicated by comparing our current state to others who have "arrived." They have the success we aspire to attain, enjoy the benefits of position and influence that we long for, and in general have made it to where we believe we want to be. Looking to others as examples can be motivational, inspiring us to work harder and be more persistent. It can also be soul crushing, discouraging us because we cannot imagine ourselves worthy of the trappings of success.
Living an Illusion
Returning to the point about personal branding being daunting, comparing ourselves to others whose brands are far advanced in development can lead one to conclude that personal branding is an illusion. In other words, to become the brand we want to be and have, we must act differently than who we are. Could you imagine a product brand conducting business in this manner? A brand whose words and actions are inconsistent with how it sees itself is a recipe for failure. Branding is not a role play exercise, nor is it an endeavor in putting on a desirable face or appearance to please others. It is an ongoing management of your professional identity; there is no beginning or ending. Thus, you cannot engage in short-term behaviors that might serve your brand well but that are incompatible with how you see yourself.
Your Own Worst Enemy
As I reflect on the evolution of my brand, it is clear that one adversary stands above the rest in holding back my development: Me. Inconsistency between how I see myself and where I want to be often keeps me stuck right where I am. Perhaps you know that adversary, too. Fear, self-doubt, and lack of confidence can thwart well-conceived personal branding strategy faster than a weak economy, strong competition, or any other external force. The threat to our growth is looking at us in the mirror, becoming our own worst enemy.
Strive for Congruence
Take the One to Grow On quote personally this week- I am. Make it a point to achieve consistency between the personal and professional growth you desire and self-concept. Don't let the "stinking thinking" that Zig Ziglar talked about (e.g., "I'm unsure if I can close this huge deal" or "I can't be any more successful than where I am now") drive a wedge between performance capabilities and the heights to which you want to take your personal brand.