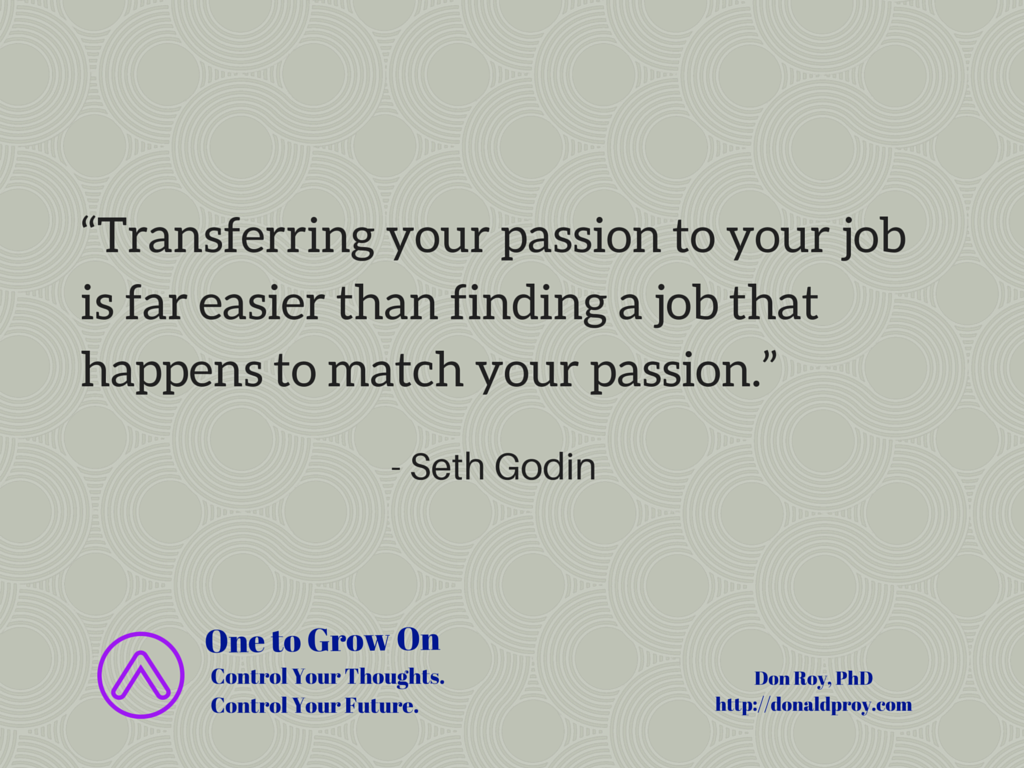 You may have heard exhortations to follow your passion to guide decisions about the type of job to pursue and even the organization with which to work. This advice is well-intended but at the same time can be misleading, if not dangerous. Finding a job that relates to your passion sounds like a dream come true. After all, if you do something you love it may not feel like work, right? Oprah Winfrey said "do what you love and the money will follow." If that is true, scores of people should turn in their resignation today from the job that drains energy and enthusiasm from them and do work aligned with their passion. Yet, we know that is not going to happen. Why?
The Role of Passion
Passion has connotations with eliciting strong emotional responses such as excitement or love. However, the origin of the word passion can be traced to the Latin "pasi" which means "to suffer." Whoa! Does this mean you should be searching for a job or employer that will make you suffer? Of course not- a deeper interpretation of passion is that it is linked to something for which you are willing to invest heavily- time, effort, and yes, suffer through occasional adversity and disappointment. But, because of the intense emotional connection you have with something for which you are passionate you will go through tough times to enjoy the pleasure and satisfaction derived from the endeavor.
Think of passion as the fuel for your purpose. Your values and motivation are energized when connected with passion. In the context of personal branding, passion can be defined as the sources of happiness that energize the work you do. The impact of passion is not limited to work you do through carrying out job duties- it is evident in the volunteer work you perform, conversation topics in which you engage on social media, and the hobbies or outside interests you enjoy. All of these non-job aspects of your life play a part in defining your personal brand. Thus, recognizing your passion is vital to personal branding success. The challenge is how to channel passion to strengthen your personal brand while enjoying the synergy of a career in which your passion figures prominently in your work.
Passion First
If you subscribe to Seth Godin's view that passion should guide your work, a great deal of anxiety can be eliminated. Rather than seeking a job that is a match with your passion, look for opportunities to allow your passion to be introduced into your work. For example, if you love writing poetry but come to the conclusion that you cannot earn an income to meet your financial needs as a poet, do not stop writing poetry. Instead, look for ways to inject your gift for creative writing into a job in which that skill is valued. Similarly, if you find fulfillment in crafting objects out of wood, put the ability to make a useful object from raw materials to work in other contexts such as product design.
Take the Easy Route
Perhaps the most compelling reason to follow the advice of transferring your passion to your job is that it is easier than the alternative. It is much easier to energize your work with passion that flows from your purpose rather than shopping around for a job comprised of tasks that are a match with your passion. Put your passion to work… whatever your work might be.