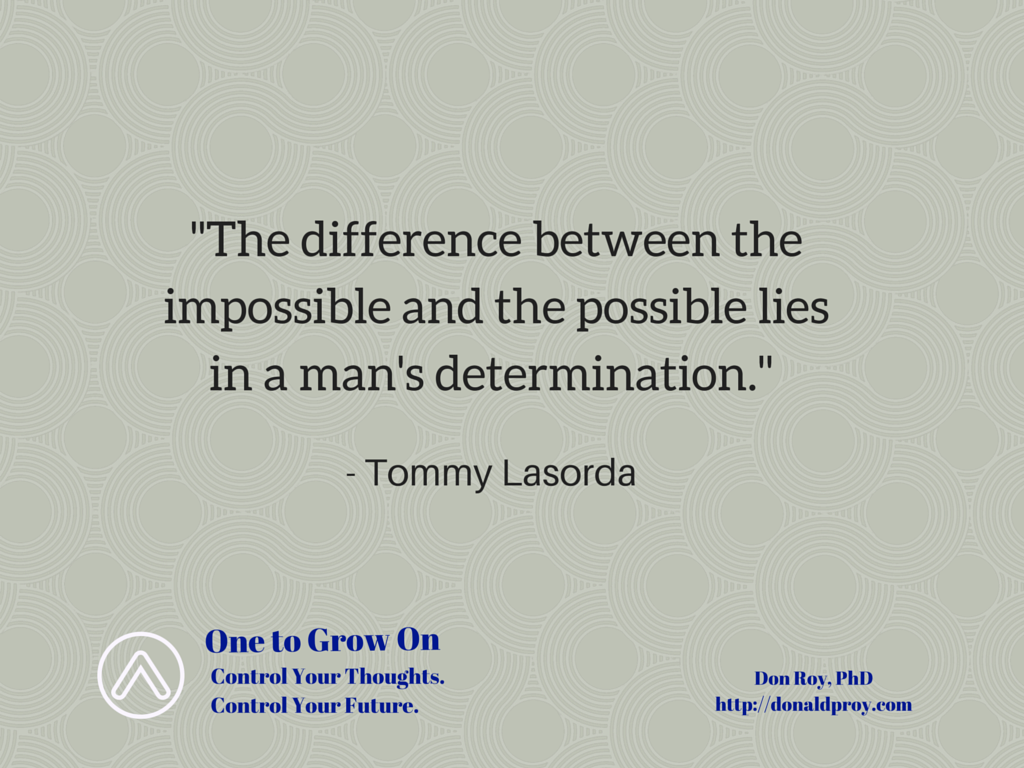 This post represents the first time I have hit "publish" in nearly three months. It is the longest period of inactivity since I began blogging in 2007. I wish I could say I am returning from a planned hiatus, but that would be fiction. Looking back, I realize that feedback from a person I was talking with for the first time took the wind out of my blogging sails. The feedback itself was relatively minor and to the person's credit, was spot on. It was not meant to shoot me down. However, it (along with work stress) led me to question for the first time why I bother blogging.
Determent
Merriam-Webster defines deter as "discourage; prevent from acting." If you think about sources of determent in your life, it is likely that more of it comes from the former than the latter. It is possible someone or something forcibly prevents you from acting, but in more cases a sense of determent is psychological. We feel someone has imposed limitations on what can be done. Write a book? Do you know how hard it is to publish a book? Start your own business? Do you know that more than eighty percent of new businesses fail? I could go on, but you get the picture. The feedback or "advice" we receive from others may be sincere and well-intentioned, but such input can unwittingly discourage us from chasing our dreams and goals (i.e., deter us).
Determination
Determent is a belief that usually comes from within us, as do feelings of determination. As a college professor, a trait that I observe and admire in many students is being free of determent. Students are not bogged down by beliefs about what they cannot do or accomplish. I am not suggesting we live in a fantasy world in which we believe we can do or have anything. But, realistic thinking can become deterring thinking if we blindly accept limitations packaged as conventional wisdom.
Embracing a determination mindset requires being realistic, with that realism being an understanding that bumps in the road are inevitable. Sometimes, the bumps will be huge pot holes that make the ride on our success journey more than a bit uncomfortable. A bumpy ride on the road to personal growth should be accepted; being deterred by limitations others want to attach to you should not be accepted.
On the Possible
To get out of my blogging inactivity funk, I went in search of a quote that gave hope and energy. The quote by Tommy Lasorda on the role of determination grabbed my attention. As I reflected on Lasorda's statement, it became clear to me I used someone's candid feedback against my own growth efforts. The result was it stifled my determination and in turn, my potential to achieve what is possible. The unfortunate reality is the person was trying to help me, yet I twisted the feedback to have the effect of harming my personal brand. Moreover, I was too dejected to act on feedback that would undoubtedly benefit my brand.
After two months of brooding and inactivity, I have clarity that I must cultivate determination, not determent. Determination and determent originate from the same source: Me. It's not the boss, the economy, or the competition that is impeding my progress; it's the dude in the mirror. He and I are going to work together daily, driven by determination to make the difference between the impossible and possible.