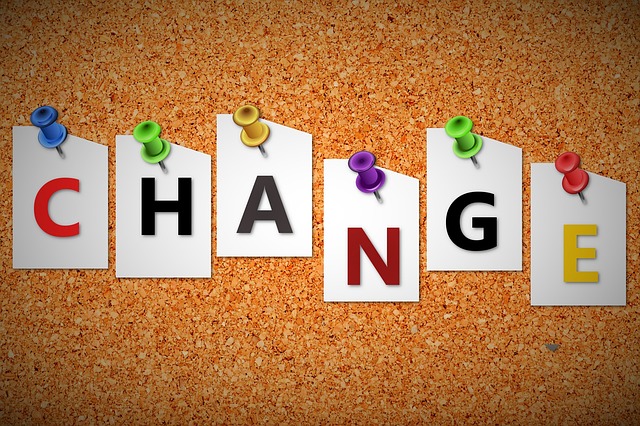 Benjamin Franklin made famous the saying:"Nothing is certain except death and taxes." That observation has held true for more than 200 years. I would add a third certainty to the list: change. It comes in varying degrees of newness and impact, but change is pervasive in our lives. Rather than lament change or put up a fight to stop it, we would be better served to put our energy toward adapting to change. The words of Socrates fit this challenge. When facing change we are usually better off focusing on building the new instead of fighting the old.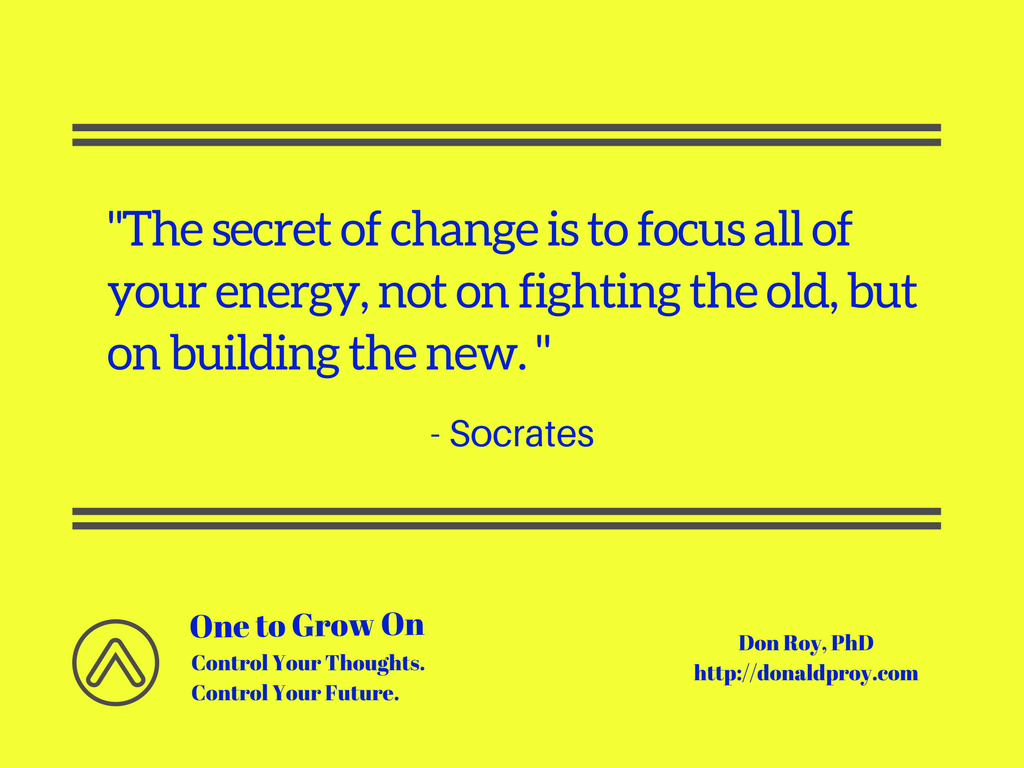 Fighting is Futile
It is a natural reaction to question, if not outright resist change. A change stands to disrupt how things are done, how we behave, and what we believe. Do we want to subject ourselves to such uncertainties or prefer to maintain status quo? We are willing to go to battle to keep things as they are, even when change has the potential to improve a situation.
A favorite children's story I read to my sons was "Silly Sidney." It is a story about a squirrel named Sidney. What makes him Silly Sidney? He comes up with a silly idea that if the leaves do not fall from the trees, the seasons will not change from fall to winter. It is not pleasant for squirrels in the winter, and they have to gather food to get through the coldest season. Sidney had it all figured out. He would put leaves back on the trees as they fall, keeping winter at bay. His plan was a miserable failure, of course. The leaves fell from the trees, and winter came as usual. Not only did Silly Sidney's plan backfire, he had not gathered food for winter because his focus was on stopping winter.
Like Silly Sidney, we sometimes expend energy to resist change that would be better utilized adapting to change. The decision whether to fight for the old or focus on the new must take into account the degree of certainty for change. "Silly Sidney" is an extreme example in that the change is assured of happening (change of seasons). Yet, are there times when we resist change that is all but going to happen?
Pick Fights Wisely
The advice to focus on change rather than resist it has an implication that must be addressed: What if the proposed change is wrong or harmful? We need not blindly buy into Socrates' advice. Sometimes, proposed change is not for the greater good but is self-serving to a person or group. Other times, we draw the short straw. The greater good will benefit from change, but our personal situation does not improve.
When faced with change, determine your fight-or-focus response by asking these questions:
Is the change inevitable? If yes, it is going to happen whether you fight the change. Energy would be better spent on focusing on building a new way of doing things post-change.
What new value will be created by the change? In many cases, change is brought about because it is believed better performance or results will occur. How can you leverage the different outcome to your advantage?
If change is neither inevitable nor creates new value, what is the reason for change? If the first two questions do not have satisfactory answers, it is here that questioning change (or even fighting it) is appropriate.
View proposed change with healthy skepticism. Look for the good that can come from it, but if you cannot find benefits in a change do not let it go unchallenged.
Focus, Focus, Focus
Whether you resist or embrace change, it is likely to occur. Thus, figure out how to benefit or thrive when change happens. Don't be like Silly Sidney and make the dual mistakes of fighting change and not preparing anyway in case it happens. You might not agree with a change, but it does not mean you cannot prosper from it.