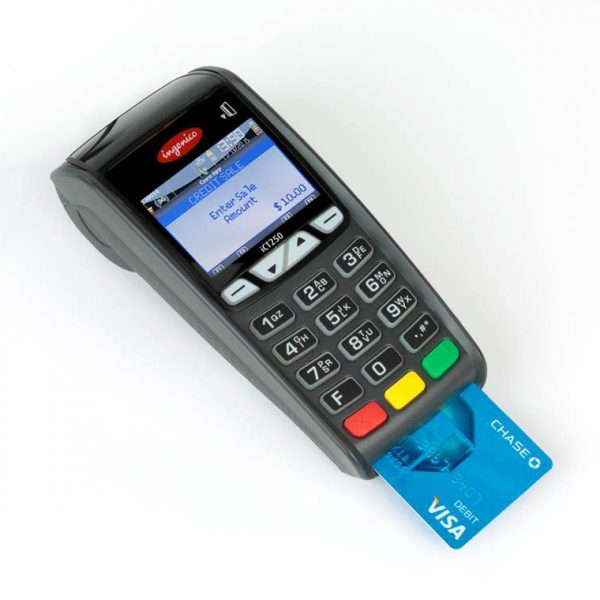 One of the inconveniences of shopping at a brick-and-mortar retailer is the back-end of the process: checkout. Even if you enjoy the experience of walking aisles and handling goods, the fun can come to an abrupt halt when you approach the register and find you have company. Long lines and slow movement of customers through the checkout process can negatively impact the customer experience.
The term "cart abandonment" originated long before e-commerce sites were around. It started (and still happens) in stores. Many potential points for service failure exist. Retailers must take steps to ensure the final point, checkout, reinforces the shopper's decision to buy and not question it.
Improving Shopping Efficiency
Retailers are incorporating technology to make shopping less of a hassle. Among the tools available are:
In-store pickup. Shoppers can avoid the store shopping experience altogether by purchasing online and picking up their order in the store.
Delivery. This service is not prevalent given the labor needs and costs. We could see delivery of in-store purchases promoted, and the army of contractor drivers on the road already (especially Uber and Lyft) could provide this service.
App shopping. Customers can buy wherever they are, including in-store, and pick up purchases in a dedicated mobile order area.
Artificial intelligence is another tool with great potential to help shoppers and fill the gap of salespeople and customer service associates created by a combination of low unemployment and retail expansion.
Put Shoppers to Work
Another technology appears to hold promise to improve customer service and increase sales: mobile checkout. Rather than being bound to waiting to take a turn at a register, shoppers using mobile checkout use a handheld device to scan purchases and make payment. This technology is not only convenient, but it can drive sales, too. Research by mobile services provider Stratix found North American retailers that deployed point-of-sale mobile checkout had an average sales increase of 24 percent of the prior year.
The advantages of mobile checkout are compelling for retailers to consider:
Shoppers spend less time in lines
Customer turnover is faster
Customers' involvement in facilitating transactions could mean fewer employees needed
Customers appreciate controlling their credit card (it never leaves their possession)
Creates positive brand associations (e.g., "a modern store")
Can segment customers to serve mobile checkout shoppers
Mobile checkout should not, and the foreseeable future, cannot replace humans. The call for greater integration of mobile checkout is not intended to eliminate customer service personnel. They are needed to give a personal touch to that final in-store interaction. Customer service is also needed to ensure the technology works and help shoppers when it does not.
Not So Fast
The above discussion about mobile checkout makes you wonder why more retailers have not deployed the technology. Unfortunately, retailers face barriers to serving shoppers through mobile checkout. Emarketer reported that a combination of technology and human resource limitations prevent more retailers from offering mobile checkout. The chart below identifies the top five challenges to mobile checkout implementation.
The main challenge is simply that retailers do not have the technology to implement mobile checkout. For many of them, having the technology would not be enough; they would still need to train or add store personnel to use and support mobile checkout.
Shiny New Toy
The discussion of mobile checkout in this article reminded me of a recent experience I had in a restaurant in Sarnia, Ontario. There was a group of parents and teenagers (six parties or so). When it came time to pay for the meal, the server brought to the table a couple of handheld payment devices. Parents paying by credit card oohed and aahed over the machines. More important, they noticed how much faster it was to pay for their meal than to wait on the server to process all of the bills. We were impressed by the use of technology in a relatively small restaurant, and it added another positive association to the dining experience.
Businesses must exercise caution when adopting new technology. Is it proven, or is it a case of adopting technology for technology's sake? The sales bump realized when using mobile checkout suggests it is not a fad. Retailers should consider potential impact of mobile checkout on customer service, employee satisfaction, and store sales.